The 17 Sustainable Development Goals adopted by the UN in its 2030 Agenda are a call for action by all countries to promote prosperity while protecting the planet. Aimed to end all forms of poverty, fight inequalities and tackle climate change, while ensuring that no one is left behind.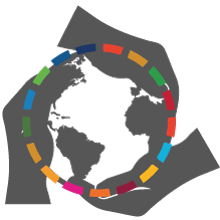 Our commitment
Since its inception, the TOP project has been developed with the overall vision of supporting and generating sustainable solutions and/or solutions that promote sustainability.
The international GITT standard, the content of our training activity and all products offered by Top have been designed following the Sustainable Development Goals (SDG) applied directly and indirectly on the GITT sector.
TOP project has actively participated in the SDG by disseminating and taking its measures and policies. On the one hand, TOP's products, such as GITT Training content, has been completely designed following every single SDG.